---

DS LABS combines key ingredients clinically proven to stimulate healthy hair and reduce thinning.
---
Founded in 2007, DS Laboratories is on a mission to radically change the personal care landscape by developing technologies that make a meaningful difference in the lives of its customers.
First and foremost we are a technology company focused on scientific innovation and a passion to deliver biotech dermatology products that offer real results
We are sold globally in over 40 countries and trusted and recommended by top Salon Professionals and Dermatologists.
---
Experts agree that DS Laboratories produces sustainable and lasting results
 
Leading physicians and dermatologists, along with one of the world's top dermotologist, Dr. Antonella Tosti recommends DS Laboratories products as go-to regimens for their patients not only because they are so effective but also because they:
Remain non-prescription while yielding exceptional results

Are a fantastic option for those seeking drug-free, side effect-free alternatives

Rival or best the performance of medications or even surgical procedures

Effectively tackle the protective, restorative, corrective, and preventive needs of adult men and women of all ages
---
---
All of DS Laboratories products feature Nanosomes, a remarkably innovative liposome technology and the result of years of research by some of the most brilliant minds in biochemistry. This technology dramatically enhances the effectiveness of the active ingredients in the products, providing indisputable results for users.
---
DS Laboratories was started in 2007 with the goal of developing state-of-the-art solutions for the skin care and hair loss industries. The company is backed by serious research and development, with new product introductions driven only by genuine advances in technology and performance. DS Laboratories' full line of products treat many common skin and hair care concerns, such as cellulite, hair loss, acne and other ailments, helping to restore beauty and health from head to toe.
Equipped with an unrivaled research and development team DS Labs has created globally- revered products with an unprecedented number of active ingredients. The outcomes are indisputable beauty transformations.
---
DS Laboratories is on a mission to radically change the personal care landscape by developing technologies that make a meaningful difference in the lives of its customers. First and foremost, DS Laboratories is a technology company aggressively focused on innovation. This allows for real results and a user experience which is entirely unique and revolutionary.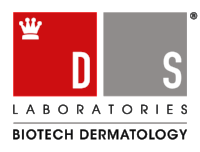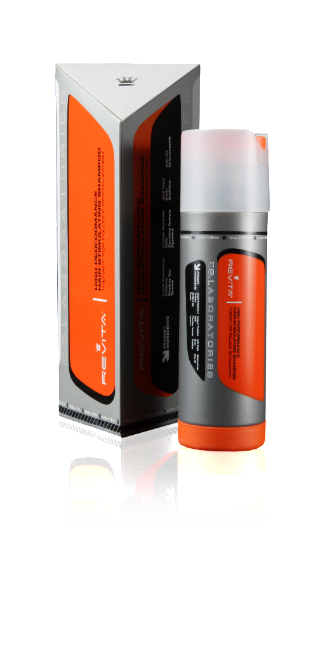 Revita is a luxurious, performance-based wet line which allows for hair stimulation, premier anti-aging benefits, and increased hair thickness. Revita Hair Stimulating Shampoos and Conditioners are the flagship products in DS Laboratories' portfolio. Designed to stimulate growth of new hair while protecting existing hair from fallout, Revita shampoos and conditioners are ideal for men and women of all ages.
 
Equal parts skin and hair care, Revita is clinically proven to provide longer, thicker, fuller looking hair. This revitalizing hair treatment nourishes the hair and scalp with amino acids, strengthening the hair shaft for enhanced growth. Antioxidants and anti-inflammatory ingredients protect against pollutants and chemicals that damage hair and prevent healthy growth. Revita gives your hair and scalp the benefits they need for a fuller, thicker, healthier head of hair.
The Spectral topical line has revolutionized the approach to premium hair care. Historically, hair care regimens only address the hair already grown while Spectral treatments support and stimulate hair as it is created.
Spectral topical applications are premier skin care for both your scalp and follicles. As part of your daily beauty regimen, Spectrals become the ultimate solution to obtain the strongest and most luxurious looking hair of your life.
Spectral.LASH Eyelash Enhancer gives you longer-looking lashes in just 4 weeks, resulting in a bold, lush lash line. An exclusive proprietary peptide complex stimulates keratin within your hair, which strengthens lashes, preventing breakage and increasing fullness. With the recommended daily dosage, you will notice a visible and long-lasting improvement in the appearance of your natural lashes.